Deep-brain stimulation (DBS) is a treatment widely used for movement disorders like Parkinson's disease and entails the implanting of surgical devices which deliver electrical pulses to the patient's inner brain structures that control movement.
DBS is believed to be the best form of treatment for movement disorders and test results have consistently shown more dramatic and rapid improvements than other treatment methods.
For example, in most patients with Parkinson's disease who've received treatment, the characteristic symptoms of the disease – rigidity, tremors and slow movements – quickly diminish as soon as the stimulation device is activated.
Despite the effectiveness of DBS, there's little understanding of how and why DBS works so well.
This means, despite its effectiveness, that some significant problems still remain, most notably, a) it hampers efforts to improve the therapy, and b) it makes customising the stimulation DBS devices deliver difficult and time-consuming.
And as a result, a minority of patients – aren't able to obtain the full benefits of DBS therapy.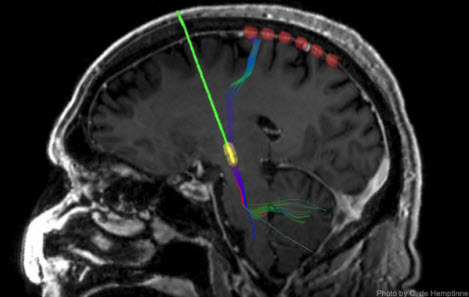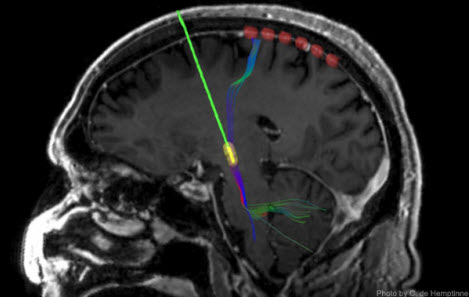 New Research
The new research conducted on DBS therapy, published online in April by Nature Neuroscience, shows that deep-brain simulation keeps the symptoms of Parkinson's disease in check by 'reducing excessive synchronization of brain activity in the motor cortex'.
Senior author of the study, UCSF's Philip Starr, MD, PhD, "This therapy is becoming widespread for [treatment of] many brain disorders aside from movement disorders, including psychiatric conditions such as depression… this is a significant step in answering this question on the level of brain networks, not just addressing where you're actually applying the stimulation in the brain."